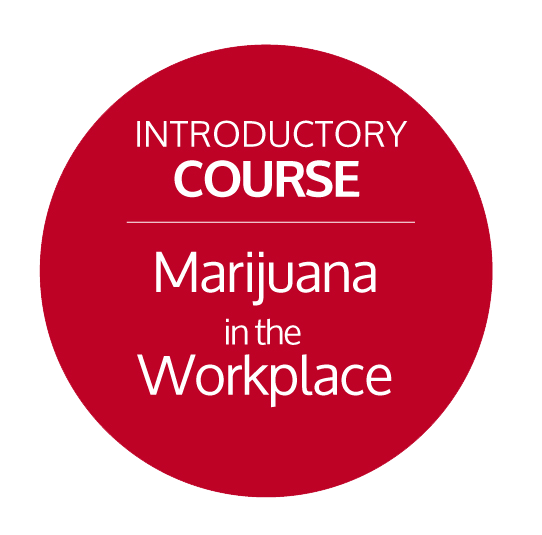 Marijuana in the Workplace
Issues, Impacts and Responsibilities
Length of Course: 2 Hours
Marijuana is one of the most commonly used mind-altering substances in the world. The laws on growing, selling, possessing and consuming marijuana vary greatly from one jurisdiction to another. Whatever the law may allow in your area, having employees under the influence of marijuana can create problems for your workplace in terms of food safety, workplace accidents and lost productivity.
Are you and your business prepared to accommodate the consequences?
A MUST-HAVE COURSE FOR EMPLOYERS & MANAGERS
How does marijuana use affect a person physically, cognitively, and behaviourally?

Can you recognize the signs of marijuana impairment?

Do you know the legal rights of employers and employees with regards to cannabis use in the workplace?

How would you respond to incidents of suspected marijuana use in the workplace?

What should you do when an employee uses medical marijuana?

U

nderstand what marijuana and other forms of cannabis are and how they are used.

Develop a workplace policy and plan.

Understand the consequences.
Be PREPARED....WE CAN HELP!
Not seeing what you're looking for?
Contact us for custom bundle packages or to set up a supervisor account to keep track of your team's progress.
For more information, contact:
Dayna Poulin, Manager of Training Development & Communications
Email: dpoulin@fphrc.ca
Phone: 613-237-7988 x 226